This is where I will put all the availible resources I can find! However your quests come first so give this area a little time I will update frequently until I run out of resources.
Tools!
Mapmaker - By: Fatcatfan Download it here!
Here's an example pic I made of part of my own quest. It's fun and easy and can be very helpfull!
Tile Editor - By: Sludge Download it here!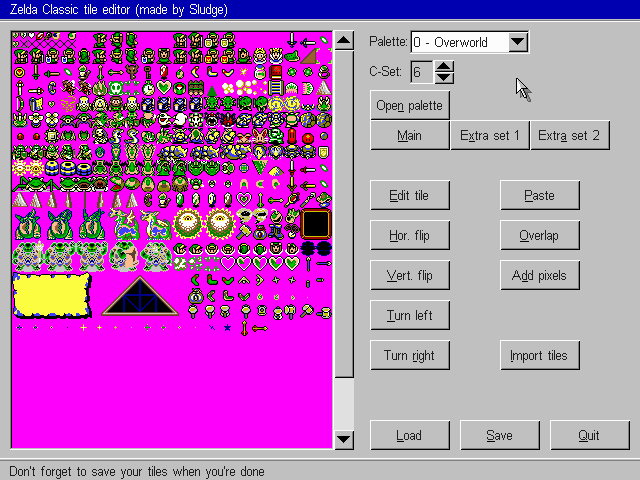 Tiles


A site that I am proud to be a part of check frequently as it will be updated at least once weekly!